Boutique office space in Norwich available at New Patrick's Yard
Ground Floor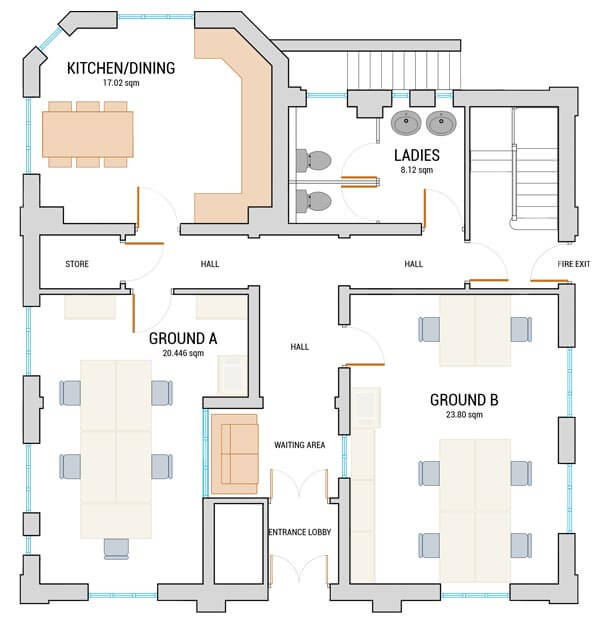 First Floor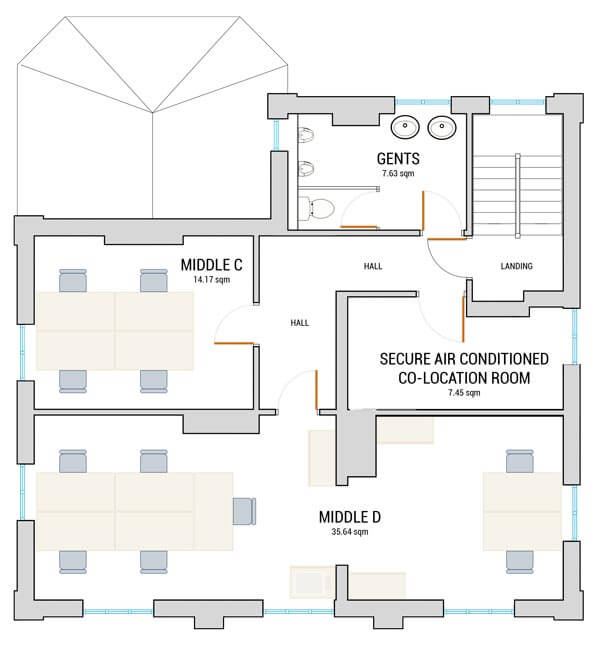 Top Floor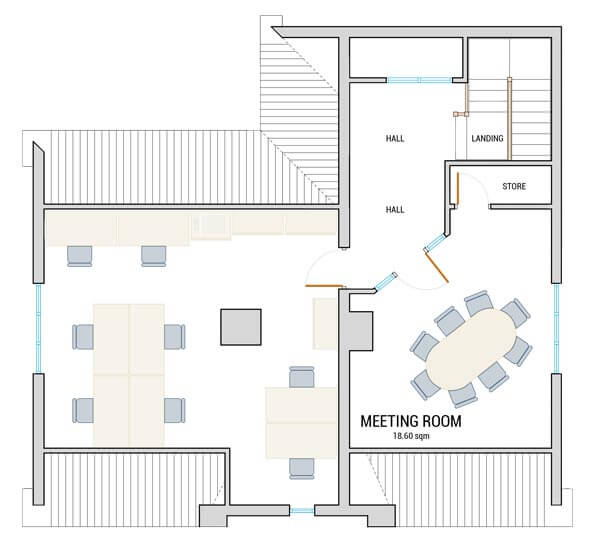 Great Location
Available Now
If you're looking for new offices to rent in Norwich city centre and you want as much flexibility as possible, then our serviced offices can meet all of your needs.
New Patrick's Yard is located across the road from Norwich Train Station, a number of hotels, restaurants and pubs. This makes it the ideal location for any business. Getting guests, staff and clients to the office, finding a place for people to stay and organising entertainment or off site meetings will no longer be a problem with this ideal, centralised location.
You can move straight in, meaning that you can focus on running your business with no big start-up costs to consider, no large capital expense upfront, and most importantly no lengthy commitments.
It's quicker and easier with a serviced office as your base to either start-up or seamlessly migrate your business to a new, fit for purpose premises.
Easy in, Easy Out
Short Contracts Available
Due to the economy, businesses can rapidly change over the course of just a few months. New Patrick's Yard offers you flexibility with easy-in easy-out terms.
With a number of offices available, you can be assured of the perfect fit for your business and only pay for the space you require.
There are 5 office units available ranging between 14.17 sqm (152.52 sqft) and 35.64 sqm (383.63 sqft) located within the three storey building.
Lighting, Water, Heating & Air conditioning

Each office space comes without any constraints, restrictions or long tie-ins to contracts.
The office units are finished to a high standard. The building is technically focussed and offers an ultra modern working environment. A larger than normal amount of electrical sockets have been installed as well as numerous network ports to ensure that you have sufficient connectivity. On average, each allocated desk space has 4 plug sockets and 2 network ports as standard. There is 50MB of uncontended symmetric internet bandwidth available separately with no fixed costs, commitments or setup fees.
Your expensive servers are housed separately from your office in a purpose built secure co-location room which has a state of the art cooling system installed to ensure that your equipment is kept in optimum operating conditions. Each office is allocated a quarter rack (9U's of usable space) in the cabinet, which is lockable front and rear. The space also comes with 1U PDU and 1U patch panel. By having a separate co-location room you not only ensure that your equipment is looked after, but also that it does not take up valuable space in your office and you won't have to endure extremely noisy servers when you work.
Communal kitchen
There is a communal kitchen area which, whilst it houses the essentials required (fridge, dishwasher, microwave, kettle and toaster), is designed as so much more. The kitchen has a communal seating area which has been designed to encourage tenants from the various businesses to get together, promoting collaboration and a community feel. The aim of this is to provide a space for collective problem solving and providing an exchange and collection of ideas – something which we know 'techies' like to do.