We have selected our winner.
Congratulations Dom, from Tech Marionette
Dom Davis, of Tech Marionette (http://techmarionette.com)
is our lucky winner to receive free coaching with
Based out of St George's Works in Norwich, Tech Marionette is a proud member of the Norwich and Norfolk tech scene. We were one of the first members of Tech East, and our CTO, Dom Davis, is also a director at Step into Tech, a CIC aimed at getting young people into technology. Practicing what we preach, Tech Marionette currently has three interns from the UEA helping to create and deploy our software. Dom can often be found giving talks at local events, as well as further afield where he helps promote Norwich as a leading UK Tech Hub.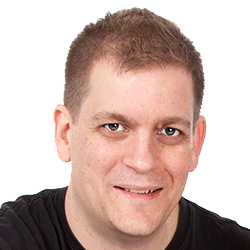 Still interested in business coaching? Find out more & get in touch with Amanda
Suspicion and reported levels of distrust in big organisations are greater now than they have ever been. Left unchecked they wreak havoc in an organisation, spreading like wildfire across a service or industry. To turn this downward trajectory around you as the leader and your team need to be supported to improve HOW you lead rather than concentrate of the technicalities of WHAT you lead.
Your key challenges are to build trust in the institution and engage the discretionary effort of your staff. This is no small feat and we are not seeking some heroic leader but an authentic individual. Someone who can see, develop and recruit diverse talent around them, reduce suspicion and negativity with partners and staff. You are that someone who can make an ordinary organisation achieve extraordinary things.
Executive coaching is an effective tool in organisational consulting and individual development. As a coach I will work one to one with individuals to help you identify challenges and develop personal goals.
I can help you tap into and then blend your passion, reason and courage to do what you need to do to achieve success in your own work, team or organisation.
Arthur Ashe, who is still the only black male winner of Wimbledon, the US and Australian Open single titles was asked what his strategy for winning Wimbledon was and he said:
"Start where you are, use what you have and do what you can."
I would be delighted to speak with you about coaching or Board development and facilitation.
---